ARTICLES & ADVICE ABOUT FUCK BUDDIES
What's Love Got to Do With It?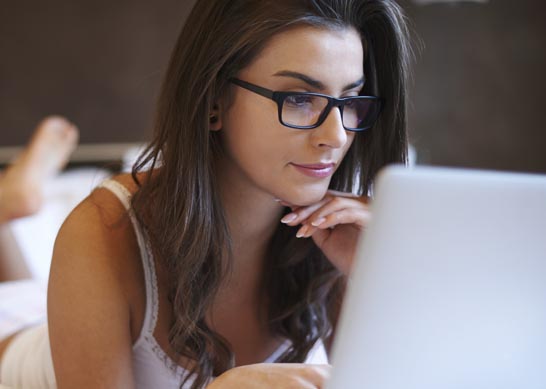 What's Love Got to Do With It? Having a Fuck Buddy is an Easy Way to Fulfil Your Needs Without the Emotional Baggage of a Relationship
Anyone that says the best part about sex isn't the physical aspect has probably never had sex. That's not to say sex with emotions and feelings isn't enjoyable. But to say sex can't be pleasurable without feelings is preposterous. Sex feels good if you have a good connection with your partner and your partner is good at it. Getting off feels good even if you aren't in love with your partner's personality. Period.
Don't take this the wrong way. Eventually, you should probably look for a long-term relationship. No one wants to grow old and lonely. However, there's nothing wrong with getting your rocks off in the meantime. And, let's be honest, sometimes serious relationships can be a big pain in the ass. Fuck buddy relationships are stress-free.
Friends with benefits: What you get out of it
It's okay to be a little selfish. After all, you aren't stuck in a relationship. You can do whatever you want. So what's in it for you? When it comes to a friends with benefits relationship, the entire focus should be on achieving sexual satisfaction. No nagging spouse constantly texting you to see where you are. No dealing with jealous partners. It's all about getting off as often as possible.
What happens if your fuck buddy starts to catch the feelings?
The most frustrating part of getting into a fuck buddy relationship is the risk that your partner will catch some feelings for you. Unless you also develop feelings for your partner, you absolutely must end the relationship ASAP. Don't continue having sex with someone that has feelings for you if the feeling isn't mutual. For one thing, it's just wrong. It's cruel to play with someone's emotions. Also, the longer you keep the fuck buddy relationship going, the more difficult it will be to get rid of them.
If you are dead set on keeping it as a hookup and nothing more, as soon as your partner brings up the relationship talk, tell them right away you're not feeling it and that you want to discontinue hooking up. Be upfront about it. Don't lead your partner on by giving them false hope. After all, you're in it for sex, not to find your future ex-spouse.